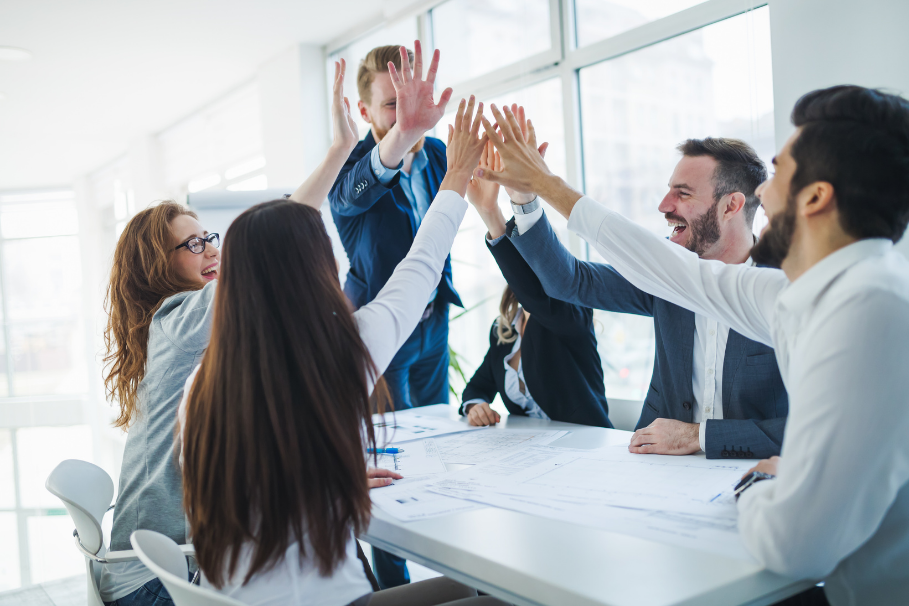 Lockdown is over. Are you ready to start your cleaning business?
The past year was crucial for over 400,000 new businesses that began operating in the UK. Staying at home, thinking about ourselves, and what the future can bring has pushed many people to make important steps in their career growth.
The global situation we are in is a huge challenge for many sectors. However, the home-services industry wasn't hit that hard, and a lot of people are currently considering joining this sector and starting their own cleaning business.
The lockdown has created new opportunities in the cleaning industry
If you're considering starting your own business after losing your job due to Covid-19, you're not alone. According to the Office for National Statistics, the numbers of newly registered companies peaked in the second half of 2020 – 13,257, compared to 11,503 in 2019.
This only proves that now is the right time to focus on yourself and your future career.
Think about what you're best at and can be of help to others. Naturally, a lot of people with thriving small businesses turn their hobbies into products or services. This allows them to make money from something they love and be fulfilled by following their passion. Think about this:
Can you transform a skill or hobby into a business idea?
Quick reactions proved to be crucial for the cleaning businesses
During the pandemic, many companies had to make budget cuts, dismiss entire departments or close permanently. Those with emergency plans and quick adaptation reopened and started again once. But not all were that lucky.
With several lockdowns already in the past year, acting fast proved to be essential. It was a challenge that forced managers to make quick decisions and rethink their business strategies. Now more than ever, small business owners have to be focused on the short and long-term goals to keep their companies afloat through future uncertain times. Proficiency and instant actions will be a must when it comes to cleaning public places.
Starting your own business in the cleaning sector might be a perfect idea. Why? Because the whole world will want to know that their health and safety are in the hands of experts from now on. There are many cleaners in the business, but not enough cleaning specialists. Start by taking an online cleaning course on how to become a professional, train your employees and start your own business.
Now is the right time to act! Think about what people will need in future, and create services that will respond to that demand.
But where to start?
If you're thinking about starting your own business, there are probably many questions in your head. And one of them is "Where do I start?"
Here's what you need to do:
Step 1 Choose your business consultant
Building a new company with a strong service portfolio while being true to your beliefs can be challenging. A meeting with a business coach can help you answer questions, such as "How to be true to yourself?", "What do you want to achieve?", "How to set business goals?" Business consultants can guide you through the process and recommend additional coaching sessions if needed to improve your strategic thinking.
Step 2 Make your first business plan
Set your short-term goals, decide what products or services you're going to offer and what makes them unique. Check the main competitors on a local level, what they offer at the moment and what are their prices. Do you have a team of employees, and are they ready to start?
Step 3 Prepare the required documentation
It might take some time to collect all the needed papers. Prepare a list that includes a legal structure, securing public liability insurance, finance or funding options for your business.
Our training platform for online cleaning courses, created by experts for future maintenance professionals as well as the recently implemented business meetings with coaches and mentors after completing any of our courses will help you with your continuing career growth.
Fantastic Academy is everything one needs to succeed in the competitive cleaning industry. We've been training successful business owners for a decade, and we are ready to help you establish and grow a profitable cleaning business! Don't hesitate to contact us if you need assistance with either choosing a suitable training course or starting your own business.