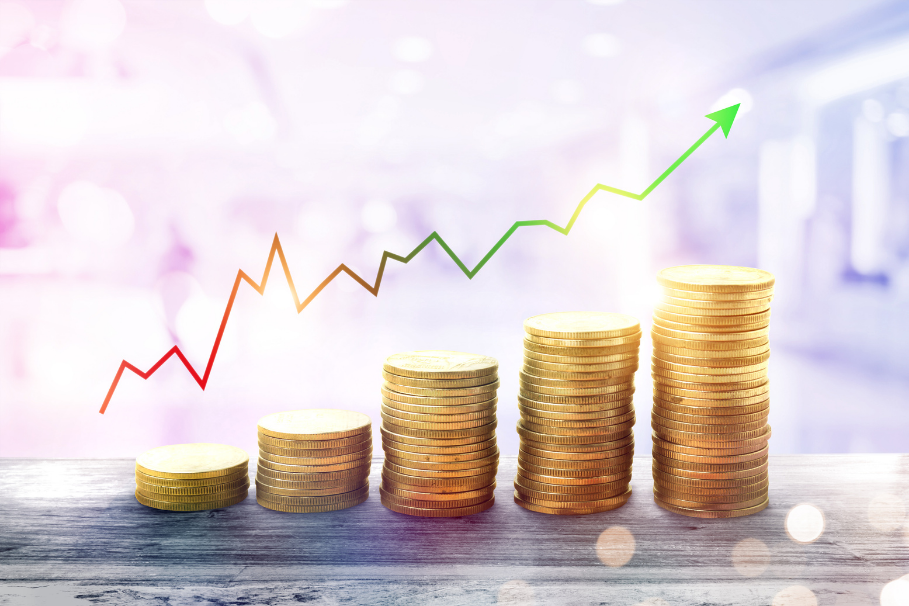 How to get more customers: 7 easy steps to grow your business
Every successful business owner knows that the lifeblood of every business is its customers. They help sustain it and keep it flourishing. Еvery sale helps your business grow. Every business owner wants to scale up and grow their venture and the way of doing so is by getting more customers. But how do you go about achieving it? This blog post is about the steps to winning more customers for your business. Luckily, they're not difficult and also don't require any major expenses or large investments on your end.
Broaden your portfolio
A step to scaling your business, expanding it and gaining more customers is to broaden your portfolio of offerings. This means that your customers won't need to look at your competitors because you don't offer them a certain product or service. For broadening your portfolio, if you're in a service-based business for example, you might consider expanding your services. From domestic cleaning, you could go into carpet and upholstery cleaning, antiviral sanitisation, windows and blinds cleaning and more.
Offer discounts and incentives
Another way of gaining more customers for your business is to retain your existing ones by offering them discounts and incentives. According to research, around 20% of your clientele is responsible for 80% of your income, so it's worth investing in your current customer base. By offering discounts to your loyal customers, you'll not only be able to adjust your inventory according to the typical seasonal sales, but you'll also make them purchase from you. Incentives such as coupons or vouchers are another excellent way of doing so as your customers will feel valued, if your marketing is done right, and will ultimately come back for more.
Market yourself and your skills
There are a plethora of affordable marketing tools at your disposal that will enable you to market yourself and your skills. Starting with social media marketing, which is one of the most powerful ways of reaching your customers and creating brand awareness, there's Facebook, Twitter, Instagram and LinkedIn. All these channels are perfect for updating your customers with the latest business news from your company, and also offer discounts, introduce them to sales and offer limited-time-only deals.
Ask for referrals and use rewards
Word of mouth is one of the best marketing tactics on the market. Nothing beats a positive review. Because customers are more likely to listen to what other customers are saying about you rather than what you and your website are saying, it's great if you offer your customers a treat, a bonus or another type of incentive for referrals. Any type of reward that encourages to spread the word about you and earn new business will go a long way in securing customer loyalty and new clients at the same time.
Use reviews to your advantage
Your user reviews are like gold. They are the equivalent of word-of-mouth marketing and it's critical that you use these to your advantage. How can you do so? For starters, consider promoting all of your positive reviews on your website if you have one. If any negative reviews arise, deal with these as soon as possible so that you don't leave your customers disappointed. Any negative review or comment should be dealt with right away. When doing so, consider offering your customers discounts, free services or products or any other complementary service so that they are left with a positive impression. This will not only help you manage your brand reputation more effectively but customers who see negative reviews that have been dealt with effectively are likely to consider your business as reliable and trustworthy instead of a fly-by-night operation.
Network
Networking is another excellent way for you to get new customers. After all, how will they get to know about you and your business if they haven't heard of you before? This is where you can step up and boost your game. One way of doing so is by attending trade fairs and other similar events where you can showcase what you offer. These events are an excellent platform from which you can increase the brand awareness around your business and gain new clients at the same time. The best part is that like-minded people usually attend these events and these are ultimately the people who you need to target.
Offer excellent customer service
Almost last on our list here, but not by importance, is enhancing your product and service offering by delivering high quality results each and every time. Quality over quantity is the name of the game and your customers are paying exactly for that. By giving them what they are looking for through excellent customer service, you'll ensure you get repeat customers. Customer service does not only need to entail the actual product or service being offered, but can also be the after-service actions such as follow-up emails, and dealing with inquiries and complaints.
Conclusion
Acquiring more customers is the one goal that every business tries to achieve. However, if you don't offer the highest quality products or services, your customers might not come back for more. What's more, negative reviews and word-of-mouth comments are detrimental to your business' reputation. This is why it's critical to put your best foot forward for each customer every single time. To get more customers, you should also consider broadening your portfolio, attending trade events in cities near you, offering discounts and incentives, marketing your business, networking and using reviews to your advantage. With these few simple steps, your product and service offering will not only have a competitive advantage, but your business will grow through its increased customer base.