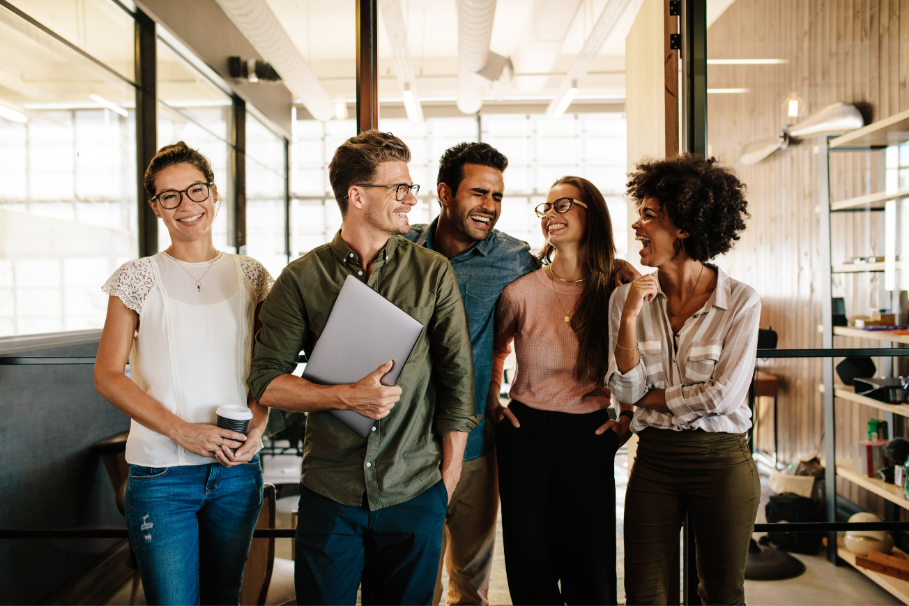 The 5 secret benefits of working in home services. Why start a business in this sector?
There are a myriad of business opportunities available on the market, so much so that choosing the right business for you might seem like a daunting task. To start up a business takes courage and perseverance, but once you've entered this world, the results are definitely worth it. If you're in the process of exploring small business opportunities, then you've come to the right place. Here, we'll talk about a business idea that has proven to be profitable and at the same time, enable you to build on your skills and to grow and expand. We're talking about the lucrative home services sector. But what are some of the benefits of working in this industry and why should you start a business in the home services sector? Keep reading to find out!
Put your skills to good use
There is great demand for home services in the UK. With our increasingly busy lives, there's little time left for chores. That's why individuals all over the UK are looking for home services and maintenance professionals, who not only leave the place sparkling clean behind them, but also ensure your peace of mind and save you time and money. There are a significant number of training courses available that you can choose from to upskill and upgrade your abilities. You can become a professional in no time and put your skills to good use. Moreover, these training courses are affordable and will enable you to provide the most professional service possible.
Flexibility of time
Another great aspect of starting your own small business is the element of time. As your own boss, you can set your own hours and determine how much or how little you'd like to work each week. This flexibility of time is an excellent way for you to balance your schedule as well as your professional and personal engagements.
Profitability
Of course, profitability is something everyone is concerned about when it comes to starting your own business, especially in the home services industry. But as mentioned above, the demand for such services is high across the UK, with the sector contributing millions to the economy per year. This is what makes choosing to start your own home maintenance business so lucrative.
The knowledge investment
If you don't want to go at it alone, you certainly don't have to! There are home service companies like Fantastic Services, which can help you with your home maintenance course. And there are several benefits of this. Let's take a look at these below.
Domestic Cleaning
With over 11 years of experience on the market, being trained by the professionals in the industry is a big plus. If you're someone who doesn't have prior knowledge of cleaning, you're experienced in cleaning but would like to expand your knowledge and boost your skills or you want to start a domestic cleaning business, then the Domestic Cleaning courses are an ideal investment for your endeavour. They'll teach you absolutely everything you need to know in order to begin your endeavours. You'll benefit from expert knowledge, courses that are completely online, get step-by-step guidance as well as on-site support.
Carpet Cleaning
As a global cleaning company with over 50,000 customers, we know how to clean homes and do this well. With high demand for carpet cleaning, this is certainly an area worth investing in. The Fantastic Academy training in Carpet Cleaning is easy-to-navigate and can be accessed from any device. Gathering all our experience over the past decade, this course is ideal for anyone who wants to learn everything there is to know about carpet cleaning and for those who would like to start out on their very own home cleaning business, too.
Removals and Packing
Removals and Packing is another course offered at the Fantastic Academy, and one of the reasons is because it's becoming such a lucrative industry. The courses are comprehensive and cover various topics which include packing, vehicle loading, customer service as well as starting, marketing and growing a business – every factor has been taken into consideration to help you build your business. What's more, all the necessary information has been collated in specific packages to suit your specific needs and goals. This is ideal for anyone with an interest in starting their very own thriving removals and packing business.
The technology investment
You can also take advantage of a customer relationship management system in the form of ServiceOS. Designed to meet the needs of any industry – from home maintenance, electricians, plumbers, handymen, home removals, health and nursing, beauty and wellness to fleet management, gas engineering, self-storage business, vets and doctors – it's affordable as you only pay a monthly rental fee. The perks of ServiceOS are numerous and include call centre automation, automated payments, custom booking forms and so much more to make the process of doing business that much easier!
Conclusion
A home maintenance business is a great opportunity for several reasons, which were mentioned above. From putting your skills and experience to good use to enjoying the profits and fruits of your labour, you can certainly choose from a wide range of services that you specialise in and that you can perform seamlessly all while enjoying the flexibility of time that so many people yearn for. Why start from zero when there is a world of opportunities available to you? With the range of Fantastic Academy courses available to help you on your business journey, now is the perfect time to invest in yourself so don't hesitate to do so! The results will be worth it and will reflect in both your actions as well as business activities. If you're ready to take the next step, don't hesitate to get in touch with us! We'll guide you step-by-step on your journey, helping you up-skill and gain all the essential knowledge you need to get your business idea off the ground.