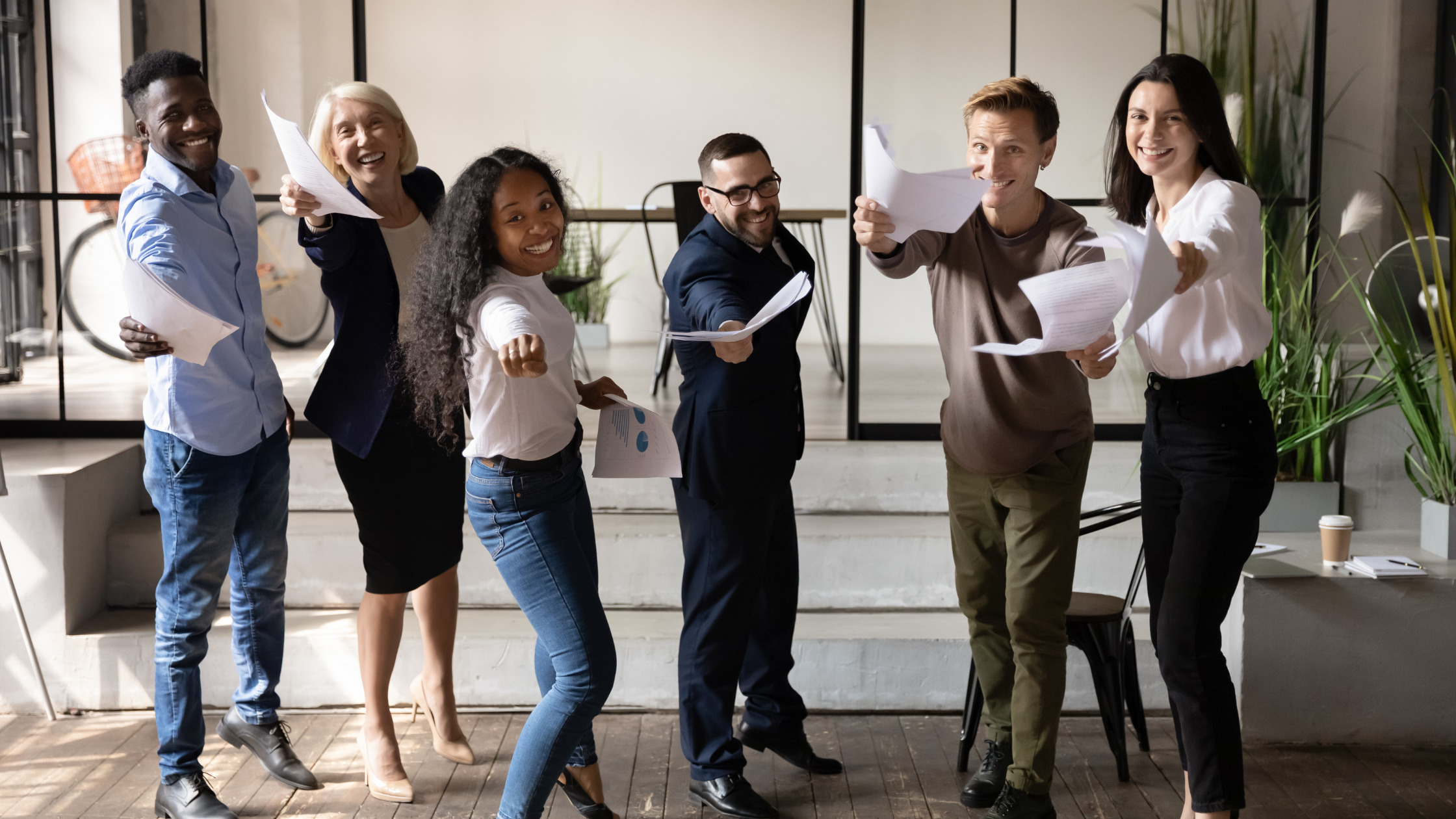 How to start your own business
Starting your own business is a dream that many people wish to achieve. This idea has gone through millions of people's minds and sometimes has resulted in truly unique projects. According to the British Government, just in 2019 alone, there were 672,890 new companies founded in the UK.
We have all heard the stories about Apple, KFC, and other companies worth billions of dollars that share something in common – a tough beginning!
As Richard Branson says:
"A big business starts small."
If you are really thinking of starting up your own business, read on! We'll highlight some of the main points on how you can start your own business in the UK. We would like to remind you that many success stories have been founded during economic crises, after bankruptcies or the downfall of big corporations. After the challenging 2020, the right moment for taking this step could be just around the corner.
Step 1: Make a business plan on starting your own business in the UK
If you already have an idea in mind – congratulations, you have something that many people only dream of. Knowing what product or service you'll offer is great, but you also need to consider the following:
The essence of your product or service – What are the main product(s) or service(s) that you are going to offer? Do people actually need them? Try to find some competitors in your niche that can give you a clearer vision of the end product. After that, you can outline your future business's strengths, weaknesses, opportunities, and potential threats.
Unique selling points – This is probably the most challenging part of coming up with a business plan. You need to think of what makes your product unique and stand out from the crowd. Think of something that will make your future clients come back and choose your business over others.
Team – You have to be on the path to success with the right people. If they are your partners, make sure you have delegated tasks amongst you accordingly. Or, if you're trying to build a team of professionals, remember: "You don't build a business, you build people, then people build the business," as Zig Ziglar once said.
Now is the moment! Planning and researching is a great start, but you must be more of a doer than a dreamer. The sooner, the better! Set a date, on which no matter what, you will enter the business world.
Step 2: Gather certificates for proficiency
If you're starting your own business from scratch, there is one crucial point that needs your attention – trust. Let's say you've already been operating a particular service as a sole trader and have several clients. These people trusted you and are happy with your performance. In order to recommend you to their friends, you have to give them a good reason to choose you instead of a dozen other businesses.
Executing your job to the highest level is one thing, but trust takes time to be gained. There are several ways to start working on it:
Knowledge – Educating yourself on all aspects of your job is a must. Becoming an expert in a field requires you to predict all types of work scenarios and offer solutions for each of them. You have to be constantly informed on modern practices in your field and find a way to apply them. In the challenging time we live in, the fastest way to access any type of knowledge is an online course. You can receive a certificate from accredited companies and add them to your portfolio. This way, you can promote your services as professional and reliable.
Equipment – A future professional can't gain his new customers without the right tools, equipment, uniform, and vehicle. If you plan to run a small maintenance business, you need to own reliable tools, to operate on-site.
Communication – Learning to listen and to understand your clients' needs and responding to them is close to an art form. Developing your customer service skills takes a lot of time and practice, but once you become a master, it will undoubtedly make you a preferred practitioner.
Step 3: Get insurance and open a limited company in the UK
The list of needed paperwork required to start a business in the United Kingdom includes:
Company registration
While many small businesses prefer to register as sole traders because it's a simpler business structure, registering as a limited company is a much better choice because of the tax deduction. Another advantage of registering as a limited company is that you're not personally liable. This gives you a layer of protection and it also is much more credible in the eyes of the customer. For more information on limited companies in the United Kingdom, you can check the Government website.
Insurances
There are two types of compulsory insurances that your small company will need in the beginning.
Public liability insurance – any businesses with public premises or those carrying out activities publicly would need this insurance. It covers both injury and damage to property caused by third parties.
Employers' liability insurance – if you plan to have a team of employees, this insurance will cover any employee claims in case of injuries at work.
Small business health insurance – it will provide affordable healthcare cover for you and your employees.
Step 4: Find the right finance or funding option when starting your business
There are several ways to get funding for business start-ups and small companies. Naturally, it depends on your product or service, but you need to know how much money you need to start your own business. Once you assess your budget costs, you'll have to find a way to fund your company.
What are the options?
Join a franchise – This might be an excellent opportunity for entrepreneurs who would like to leave some business processes to the leaders on the market. Becoming part of a franchise network in the UK will provide you with security, careful planning, and preparation of your products and services. Depending on contracts, small companies can receive different types of fundings. Read more about the advantages and disadvantages of franchising here.
Get a business loan – Will you be able to loan some money from family, friends or the bank? Those are not always the best scenarios. However, there are some business loans that anyone can apply for, even some secured by the UK government.
Grants – The main difference between a loan and a grant is that a loan is expected to be paid back in a specific time frame, whereas a grant is not. Grants depend on where your business is located, its size, and the industry you're in.
If all this sounds complicated and risky, fear not! We've helped thousands of people start a successful business. Apart from our advanced courses, we offer excellent business coaching with an expert in the property maintenance industry.