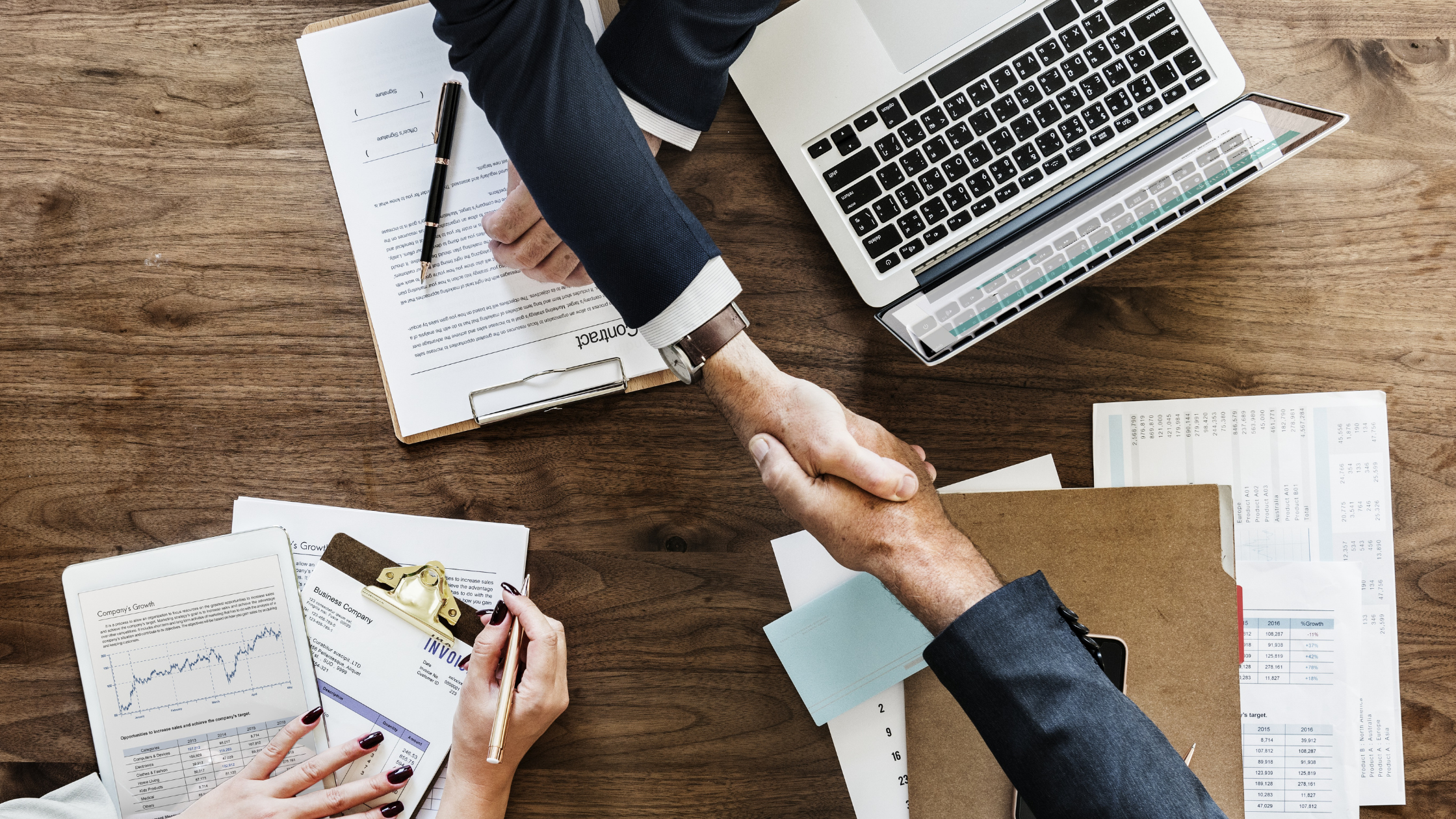 Why now is the right time to start your own business
Since last year, the world we live in has changed a lot. In 2020 we witnessed numerous challenges caused by the Covid-19 outbreak – a health crisis that marked millions of people's lives and left questions for future generations.
The UK is about to enter the deepest recession since 1706. A large share of businesses had to pause their operations or close. That said, this will surely open up some attractive business opportunities for start-ups and entrepreneurs.
As someone once said: "The biggest challenges for some people are hidden chances for others". Here are several reasons why now is the right time to start your own business.
Opportunities during and post the Covid-19 era
Although we are in the second quarter of 2021, countries are still announcing partial and full lockdowns, and the social restrictions are still causing financial losses to many businesses. The most important question for people who have lost their job is what business prospects does the lockdown create? It's crucial to act quickly in order to take full advantage of the global situation.NOW is the right time for a business start-up! This pandemic has caused a set of problems that all need a solution. Issues are driving innovation forward. Small businesses are trying to fill the gaps in the economy left by more prominent companies. Major shopping centres are closed, and online shopping apps are becoming even more popular. The shipping industry is now more developed than ever, with food deliveries taking a major part.

Talented and skilful people are looking for a job. Many people who started a new job, months before the coronavirus outbreak, were released as companies made emergency budget cuts. This could be very beneficial for small businesses and startups that usually have a problem finding the right people.

Affordable financing. At the moment, not many people are ready to take the risk and apply for loans or fundings for their future businesses. All of this leads to lower loan rates, which makes them more affordable for the average person.

Online courses. Some of the world's top universities and academies have made their programmes available through online courses. One of the best things you can do for yourself if your business plans are on hold is to further your education. Learn a new skill, add some more knowledge to your current experience. If you think about retraining, this is one of the best moments to do so.
If you want to start a property-maintenance business, you can learn all the ins and outs of running a service business by the best in the industry with our online training.
What will the post-Covid era be like?
One thing is clear. This crisis won't be forgotten by the world soon. If you want to be an opportunist and think ahead, here are few certain facts that could make up your mind about starting a new business in the UK.Digitalisation will be integrated more into education. Online courses are the future.
Sanitisation, disinfection, and personal protection will be a matter of further interest.
Organised outdoor activities and public events will be in high demand.
Home offices will be a preferred working method by many people.
Those are just a few "trends" to keep in mind. If you have a business idea that you have been saving for "better days", those days might just have come. Use this uncertain moment to start your own business if you have some experience in something you are good at. If you still think this is too much of a risk, at least write down a potential business plan, do research on competitors, create social media channels and find like-minded people.
Start your own business. What are the options?
Here are some ideas to consider right away:
You won't be surprised that most of the delivery businesses are thriving at the moment. Food deliveries are a service for anyone who wants to make some money during a lockdown. People order PPE (Personal protection equipment), clothes, detergents, food online more than ever.
Cleaning, Gardening, Handyman, Removals are just part of the services you can offer. There will always be a high demand for cleaning services, as people are happy to pass this task to other people. Remember that if you want to start your own cleaning company, you might have to receive a cleaning certificate, a document that will make your customers feel safe. Fantastic Academy has helped thousands of people to start their own business in the home services industry.

With the high demand for food deliveries and limited outdoor dining options, a business start-up in the F&B industry is an excellent choice. Learn about all health and safety certifications you need to have to start working with clients. Start small, work fewer but bigger events and companies that would like to use your service often.
Now is a good time to sell something online. Everything from handcrafted jewellery, eco-friendly products, clothes made from recycled materials to online tutoring can be promoted successfully on social media, marketplaces and online overall.
Lower fixed costs for starting a business
If you are about to start your own business in the UK, there is a list of initial costs and paperwork that needs to be in order so you can actually run your company.
These include:
Rent (if you don't own any premises)
Salaries
Loan Payments
Utility costs (telephone, internet, electricity)
These costs are usually under the terms of a contract with a landlord, mobile operator, employees, and banks. The terms and conditions are also related to a specific period of time and can be negotiated in specific moments.
It might not sound logical, but now, this global pandemic provides a unique chance for all future small business owners. You could negotiate the rent cost with the landlord if the previous business left during the pandemic. Recession is an uncertain period in the economy, and helpful landlords will agree upon more flexible terms in the beginning.
Suppose you're looking to hire talented employees who have lost their job due to the health crisis. In that case, you can discuss some business together by offering them security and a growing salary over time. Those are good conditions for both sides. A motivated employee will value the offer and be happy to be part of a business start-up.
Being part of a franchise is also a good option for starting your own business in the middle of a crisis. Apart from significantly cutting the initial cost, some franchisors provide up to 80% business financing in the beginning. Fantastic Academy is part of Fantastic Services – one of the biggest and certainly the most technologically advanced franchise in the UK's property-maintenance industry. Here you can explore their opportunities.
Keep your eyes on what the future can bring you, and work for your dreams now.
Start your own business today!