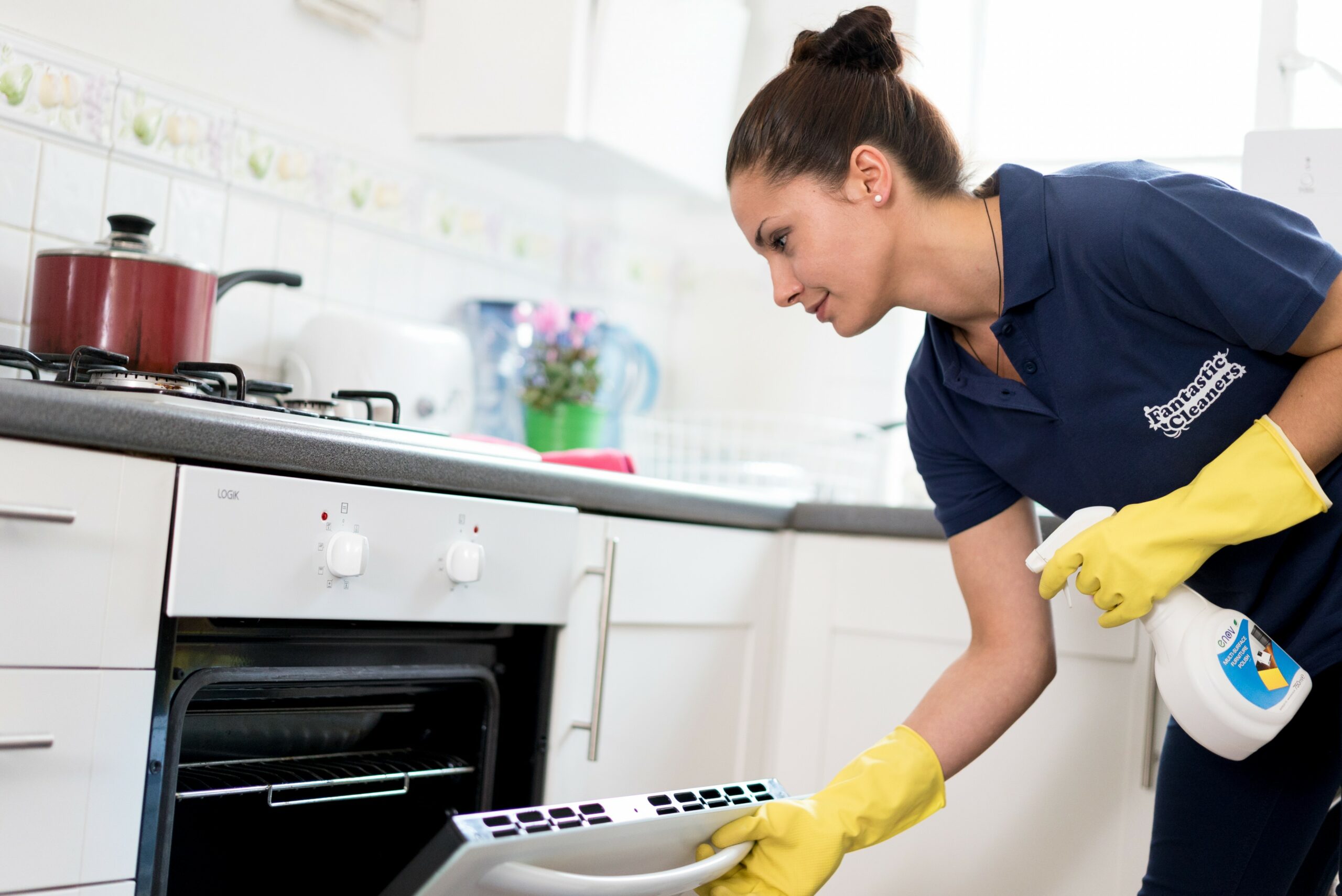 How to clean your oven like a pro
You asked, we listened: our brand new oven cleaning course is here
So, you're interested in starting a cleaning business? Great idea! The industry is lucrative and if you'd like to enter a niche, one aspect of the cleaning business is oven cleaning. Oven cleaning is an attractive choice because it's a task that so many people dislike doing. However, it's necessary for the hygiene of kitchens, and moreover, for the efficiency of one's oven. This service is normally combined with the cleaning of other kitchen appliances like microwaves and dishwashers, so there's plenty of up-sale options. No one wants a dirty oven or stove, so this is a great place to start. But did you know that it requires some training and preparation beforehand? Since many of you were interested in an oven cleaning course, today, after hours and hours of hard work from our tutors (well done, guys!) it's officially here! 
Why consider taking an oven cleaning training course?
Ultimately, there are many reasons why you should consider taking cleaning courses, especially an oven cleaning training course. With such training, you can truly attract more customers! As mentioned earlier, there are many opportunities for upselling the service to include other appliances in the kitchen, as well.

Since not much equipment is needed – all you need is a car, good detergents, and little, but wisely chosen equipment – you'll be guaranteed a low-investment start with high returns on investment. This affects your bottom line as this business type has proven to be profitable and what's more, there's a huge demand for it. With effective service provision after you've undertaken this oven cleaning course, you can attract even more customers and benefit from the results! 
How is the oven cleaning course offered?
The best part is that the Fantastic Academy's oven cleaning course is fully online. What's more is that it is suitable for any device – mobile or desktop. In a world where many businesses are offering similar products, you'll have the benefit of enjoying an oven cleaning course that's offered by a reputable company. With over 10 years of experience in the industry, you'll be learning from the best what the do's and don'ts are as well as how to provide the best service possible.
In addition, you will get personal support and advice from our experts. They will tailor their answers to your specific needs and situation so that you get the most out of your oven cleaning training. Finally, you can learn the tricks of providing a highly efficient oven cleaning service and setting up a successful cleaning business at your own pace and within the boundaries of your own time. 
Who is the oven cleaning course for?
The Fantastic Academy's oven cleaning training course is ideal for individuals without any previous experience and who want to join the oven cleaning industry. The training course is also perfect for oven cleaning practitioners who wish to start their own oven and BBQ cleaning business. Also, it's great if you're an established business owner in the cleaning industry who wishes to add oven and BBQ cleaning services to your portfolio. What's more, it's the perfect opportunity for entrepreneurs who are looking to invest in an oven cleaning business and need guidance from market experts.
What you'll get from this course
The Fantastic Academy oven cleaning training offers you a solid look into the industry of oven cleaning and how running this business actually works. You'll get a step-by-step guide on delivering an oven cleaning and barbeque cleaning service. You'll also find out what equipment and detergents are required to perform the oven or BBQ cleaning as well as what type of organisation you'll need to implement.
Since you'll be dealing with appliances, you'll also find out how to dismantle and assemble an oven and you'll also learn about damage prevention. Then there are the health and safety recommendations and best practices as well as customer service and communication skills training. You will also benefit from expert tips on the efficiency of the service and you'll find out about how to prevent and deal with complaints.
Finally, you will learn how to earn and retain customers as well as grow an oven cleaning business. Ultimately, this is a comprehensive oven cleaning course that offers a 360-degree view into running your own business and succeeding at it! 
In conclusion
There are many cleaning courses available on the market, but if you're looking for something more solid from a reputable company that has over a decade of experience in the field, then the Fantastic Academy is your go-to place! There are many benefits of starting an oven cleaning course some of which include higher turnover, the ability to attract more customers with a diversified portfolio, and ultimately offering a high-quality service that will leave your customers happy and satisfied. Try the Fantastic Academy today! Our oven cleaning course, tailor made just for you, will give you all the tools you need to make your oven cleaning business successful!