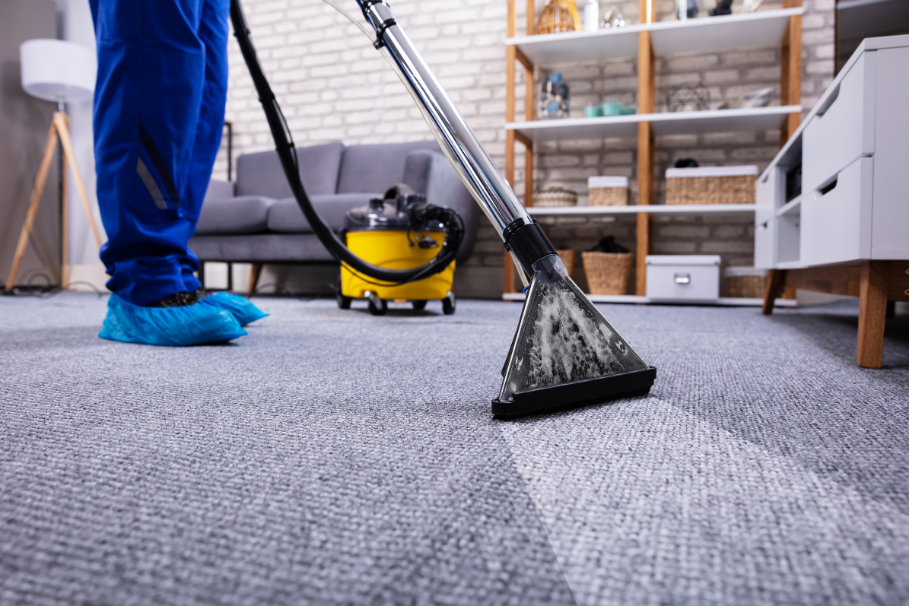 How to start your own carpet cleaning business
Starting your own business can be a very rewarding experience! There are so many benefits to doing this including independence and working on your own time and schedule. If the home services industry is in your sights, you've come to the right place. In particular, you might have considered starting a carpet cleaning business, because it's a low-cost investment and it can offer you many other opportunities that other businesses can't. So, if you're wondering how to start a business, and specifically, how to begin a startup carpet cleaning business, then this post is for you! With high demand for carpet cleaning in the UK, this is definitely a business opportunity that you'll want to seriously consider. Let's take a look at what it takes to start this type of business.
How to start a business
Starting a business requires some previous preparation beforehand. For example, you'll need to consider writing a business plan, doing your market research and competitor analysis, thinking about your financing and creating a profit projection analysis.
Starting with the business plan, it usually begins with an executive summary that tells your investors what the purpose of your business is. In this case, it's a carpet cleaning business in the UK. Here, you will want to set out what will make your business stand out from your competitors, why it's a good niche to invest in, who your target market is and how you plan to be successful. This executive summary should also include your profit projections for the future, showing how you plan on making your business successful.
Another element of starting a carpet cleaning business is the aspect of doing market research. This part has three factors you need to consider. The first is your customers – who are they and where can they be found? The second factor is the aspect of your competitor analysis – how many other carpet cleaning businesses are on the market, what do they charge, are they big and established brands that you have to compete against or are they more local, family-owned businesses? Finally, you can take a look at the industry as a whole – what are the industry trends and projections? Luckily, a carpet cleaning business in the UK is a lucrative business opportunity that can offer you many benefits.
As a final step, you'll want to consider your financing. Will you be self-funding your carpet cleaning business through your savings or the help of friends and family or will you be getting financial assistance in the form of a loan from a bank or financial institution?
Work out your budget
Your budget is a very important element of starting your carpet cleaning business, as this will show you what funds you have available to do certain things with. Your budget should ultimately include your business' start-up costs, your equipment and accessories, detergents, the costs of hiring additional staff, your marketing costs, training and courses and other aspects.
Another factor to consider here is the issue of insurance. It's possible that sometimes things might go wrong and you'll want a favourable result for both you and your customers. This is where PLI or public liability insurance comes into play. By insuring yourself against any damages, you'll be protecting both yourself and your customer from any damages. However, this insurance cost is something that needs to be factored in your budget, too.
Identify your niche and target market
Ultimately, when starting your carpet cleaning business, you'll need to get a better idea of who your customers are. Are they young couples with children or are they elderly people who might be more frail? What are their ages and genders? What are their specific needs and can you meet them? By doing your research on your target market, you can identify your niche and know exactly who to target with your marketing and how. (For more on marketing, see section 6 below).
Get the proper training
Carpet cleaning might seem like an easy business to start. However, it needs professionals to do the job so that you don't face any problems with your customers. This is where proper training comes into play, and you'll want to consider investing in a carpet cleaning course that can be done online and which shows you all the steps you need to take to start your own business, as well as how to perform an excellent service so that you get repeat customers and ultimately improve your business' growth. By getting the right cleaning training, you'll ensure that you provide a great service and improve your brand's market standing.
Invest in the right equipment
After you've done your training on the online carpet cleaning course, you'll be better equipped to know which machines, accessories and detergents you will need for your carpet cleaning business.
Carpet cleaning machines
There are both high and low end carpet cleaning machines and you need to know what you'll be expected to pay as this will not only form a part of your business plan, but will also form a part of your carpet cleaning business' budget. Keep in mind that the costs of these machines can vary from 1,550 GBP to 2,699 GBP, and that you'll need to know exactly what types of carpets you'll be cleaning so that you purchase the right machine. Look out for whether your carpet cleaning machine can do wet or dry cleaning only. Check if it's portable, look for easy water supply outlets, see if they come with rotating brushes as well as suction nozzles. These factors will help you choose the right equipment for your business.
Carpet cleaning accessories
However, it's not only about the carpet cleaning machine, there are accessories, too. Some accessories to keep in mind include a carpet rake or a carpet pile brush to leave a nice finish to the pile when you're done. You can also consider purchasing a small hand-held brush to agitate more deeply-ingrained stains. Another aspect to consider is getting a bucket with a wide lip, as well as silver foils to place under furniture with metal legs to avoid rust.
Get the right detergents
Not all detergents are right for the job and specialist detergents are needed for different fabrics and materials. You might be faced with coffee stains, acidic stains, oily stains and others, and not every detergent is right for the job. That's why you'll need to know which carpet cleaning detergent is best for the carpet in question. Again, a carpet cleaning course will help answer all your questions about detergents and equipment, making it a worthwhile investment.
Marketing your business
When it comes to doing business, your customers are the most important part as they are considered the lifeblood of your business. Without customers, your business is not likely to take off successfully. This is why you need to invest in a marketing strategy to help you get more customers. Some ways to promote your carpet cleaning business include printing pamphlets and flyers to distribute in the neighbourhoods and locations which you're going to target. But with technology playing a big part in our lives, it would also be a good idea to market your services on a website and social media. Also consider making use of reviews to improve your brand awareness and use these reviews to get more customers. Furthermore, you can take advantage of business packages that help you learn how to market your carpet cleaning business effectively. Going from 59 GBP to 85 GBP, you can learn all the tricks of the trade in a couple of hours and see your business get off the ground before you know it!
Partnerships
Of course, you don't have to start your carpet cleaning business alone. You can always partner with professionals in the industry or get the best advice from them to see how to get your business up and running. At Fantastic Services, we remain at your disposal and are more than happy to set up a business consultation with you to help you business grow and flourish. Simply get in touch with our Senior Master Franchise Advisor Aoife from our team here.
Conclusion
Starting your own carpet cleaning business might be the best investment you make as it not only offers job satisfaction through happy customers, but it gives you independence, peace of mind and affects the bottom line. However, starting your business will require some preparation and especially training. At the Fantastic Academy, we've got the perfect online carpet cleaning course to help you establish your own business with solid cleaning training. The training that is offered at the Fantastic Academy is thorough, comprehensive and will give you a 360-degree view of all it takes to get your carpet cleaning business off the ground and most importantly, to be successful!